HighHealer features 5-in-1 foot training functions that will help you to eliminate the challenges and frustrations of performing separate exercises. Patent pending.
Five key areas which HighHealer focuses on: 
Reduce inflammation 

Stretch the plantar fascia ligament 

Strengthen the smaller muscles that stabilize your feet 

Loosen calf tightness 

Massage foot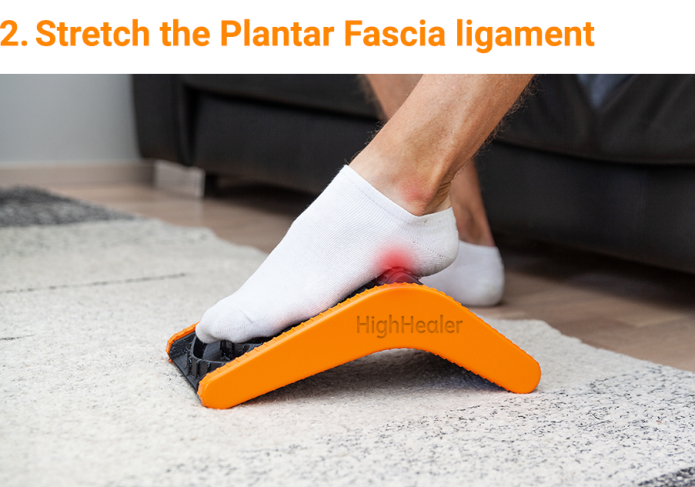 Get the best stretch for your plantar fascia. HighHealer helps you to stretch out the plantar fascia and with a wonderful feeling of a stone massage from the soapstone.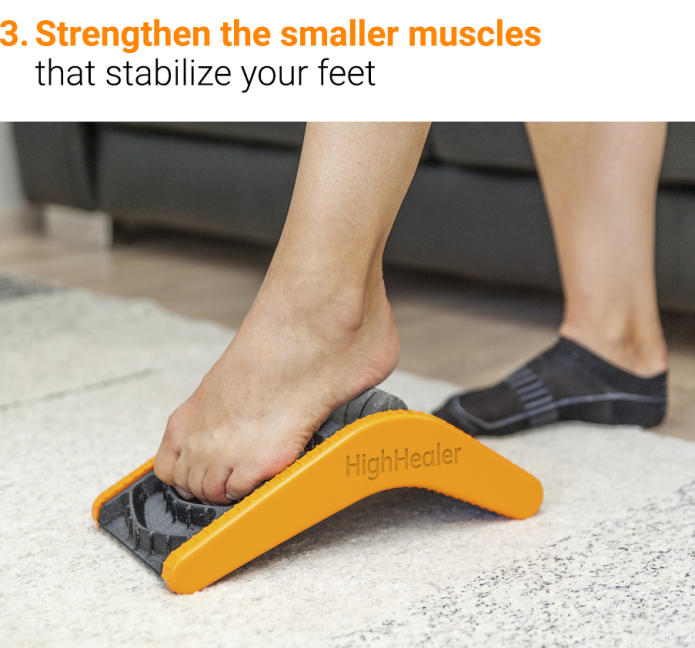 If you don't already have enough reasons to fall in love with HighHealer, this device is also designed to strengthen your foot muscles which help to stabilize the foundation of your body. 
To an athlete, it could mean the difference between winning gold or silver medal.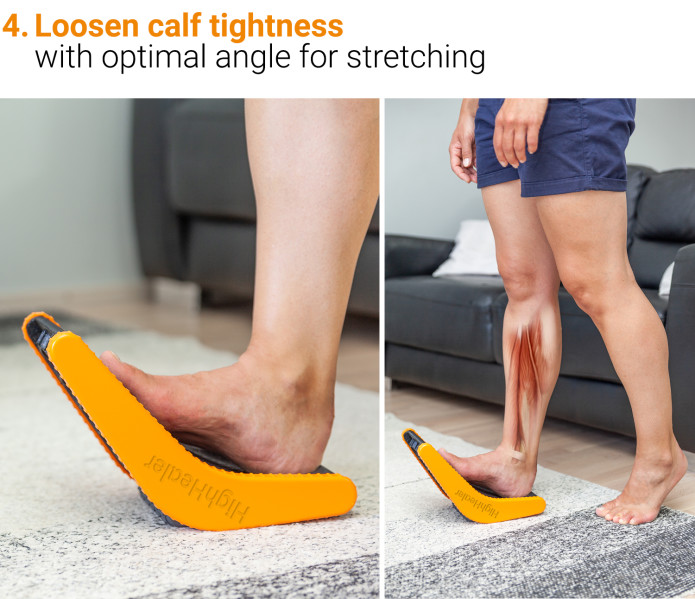 It could be a daunting task to achieve the correct angle for effective stretching of the calf against a wall or dropping your heel at the edge of the stairs.  Some people can get injured from overstretching. HighHealer leaves out the guesswork with built-in optimal angles that provide a superior stretch to the calf without overstretching.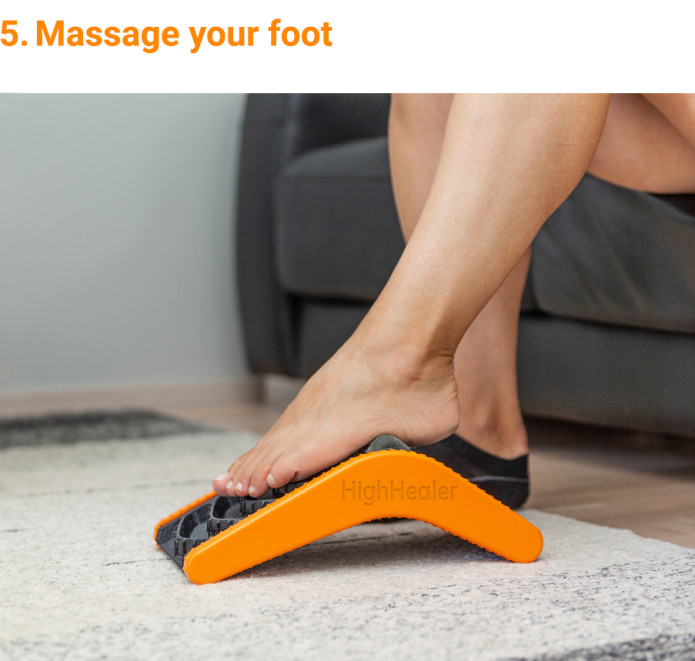 By having all the modalities on one device as they work together in synchrony will save time for busy people who have to face the daily challenges of balancing work, family, hobbies, and fitness into a tight schedule.  
How to use HighHealer
 

Disclaimer: The video content is not intended to be a substitute for professional medical advice, diagnosis, or treatment. Always seek the advice of your physician or other qualified health provider with any questions you may have regarding a medical condition. Never disregard professional medical advice or delay in seeking it because of something you have read or seen on this page or media content.

 

 
What is plantar fasciitis?  
In America alone, more than 3 million people are diagnosed with plantar fasciitis each year. It could cost at least $1,000 and take several months to treat plantar fasciitis.
Recognizing plantar fasciitis  
The most common symptoms include heel pain, foot stiffness, tenderness and sometimes sharp pain with your first few steps. Plantar fasciitis can affect people who are obese, runners, people who stand for long periods of time and people who are flat-footed. An effective way to help plantar fasciitis is to stretch out the ligament at the bottom of your foot. HighHealer helps you to stretch out the plantar fascia and the calf muscles/Achilles tendon as well as strengthen the intrinsic muscles that stabilize the foot.
The story behind HighHealer
Dr. Stephen Bui, a podiatrist and surgeon with more than 15 years of experience, invented the HighHealer following common problems he not only witnessed with his patients but throughout his own active life as well. Bui, who has competed in marathons and triathlons, knows the challenges most people face between balancing work, family, and exercises into a tight schedule. 
Bui is aware that his friends and statistically 80 percent of the population are still searching for pain relief. So, Bui put his medical practice on hold to work on inventing HighHealer to provide simple yet effective solution that would also save you time.